Oh my god, you aren't going to believe this because I can't barely believe this:
---
NIXONE: The Lost Ape Zone Prequel Movie!
Click above to watch it or scroll down to read more!
---
WHAT IS IT?!
If you haven't read my words on Ape Zone, click "Ape Zone" on the menu on the left and get acquainted with my favorite lost movie from my childhood. I still can't believe they even found it!
BUT WHAT I CAN'T BELIEVE MORE IS THAT THERE WAS ANOTHER ONE.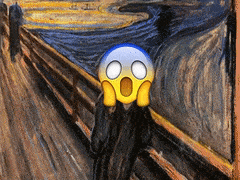 The story is that before he made Ape Zone, the creator had made a movie called "Nixone" about ten strangers and richard nixon and henry kissinger. It was a really subtle commentary on the USA and Vietnam relations. But as we all know, Star Wars came out and blew it out of the water. It was an indiependent movie and it was just too edgy for the producers at the studios. So it was lost forever.
THEN WHAT?!
The people at Well Dang! Productions were contacted by some people who went to a estate sale and found the original film. It was in rough shape. But they cleaned it up and tracked down missing pieces from a library in Italy. SO WE CAN FINALLY SEE IT.
HOW DO I SEE IT
I got to see it early. It's so poignant. I can't say that enough. But you should watch it from the embeded playlist above! They are releasing it in chunks every monday for ten weeks starting January 15, 2018. Check back every week or subscribe here for updates!
---
Best viewed on Internet Explorer 6!